Why Heliotrope?
Heliotrope designs the light, space and colour for your home in your chosen style.
A DOWN TO EARTH APPROACH
TAILORED TO YOU
Whether you are planning a renovation project or redecorating your existing home, having Heliotrope on board means as much or as little help as you need through the process.
There's something for everyone from group workshops, one to one consultation or sourcing and supply via The Colour Library (aka the shed).
All of our recommendations are from trusted suppliers, many of whom we have worked with for up to 15 years.
For consultations, I will meet with you first to agree the brief and what kind of service suits you then get cracking on finding the perfect layout, colours and furnishings for your home.
LIGHT, SPACE AND COLOUR
Heliotrope's focus is lighting, space planning and colour schemes hence the name which describes a plant that turns to face the sun and also a purplish colour.
We are about getting the basics right; room functions and flow, kitchen and bathroom layout, wall colours, flooring, furniture and fabrics.
So once we have planned the lighting, space and colour schemes together it's onto styling the finishing touches such as curtains and accessories. This can happen over plenty of time as Heliotrope clients automatically gain access to our free resource library for a year.
THE COLOUR LIBRARY
The Colour Library is our resource library, a glorified shed stuffed full of samples and brochures. It's a mine of information and a quiet spot in which to play with colour and texture. We are on hand to advise but leave you in peace. We help make informed decisions and pass on the best prices on fabrics and furnishings.
A source of inspiration, it makes the design process quicker and gives clients the confidence to take risks and make bolder choices. Membership is £10 monthly or £100 annually.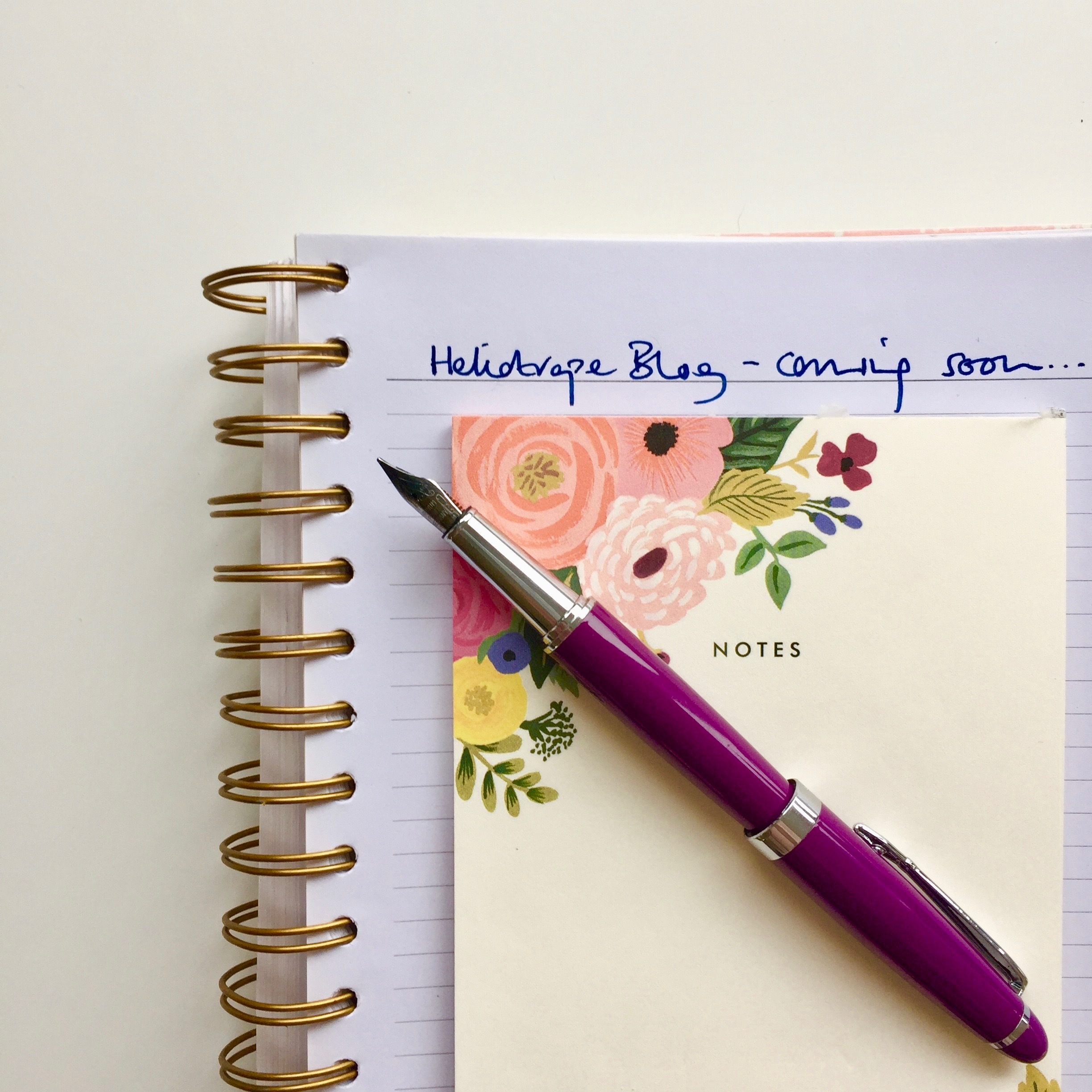 A FOCUS ON WELLBEING:
SIMPLICITY, AUTHENTICITY AND INTEGRITY

Project too big for just you but too small for an architect? The design and renovation experience is another area we can remove stress from: facilitating staying on budget and on schedule by finding creative solutions to the inevitable surprises or challenges, big or small, that come with renovation projects.
Our ambition for the final outcome is a balance between perfection and practicality. If we have to give it a name, 'Wabi Sabi' is the closest we have come. This Japanese term is about being real and accepting some imperfection. A house that lets us relax, work, love, laugh and play to the max is our goal. But looking fantastic is a bonus we strive to deliver too.
Heliotrope helps make wonderful homes for real life. Wagging tails, messy hands, worktop height heads or larger loafing teenagers are all taken into account meaning your home turns out as beautiful, practical, happy and right for you as it possibly can be.
Proudly supporting Shelter
the national housing and homelessness charity