February
New beginnings - the shop has gone live!
The shop is a new addition so that clients who are further afield can have a taste of The Colour Library - as if looking inside the shed and seeing for themselves
From Little Greene to Cole and Son (paint and wallpapers) we can supply all the necessary bits and bobs for your home renovation.
We'll also tailor advice to your needs - long or short term, for rental or your own family living in a property - all these things affect the decorating advice we give.
So have a browse and give us a call on anything you would like to know more about. Or simply buy through the website. As long as it's in stock with the supplier, it will be with you in a jiffy. Just buy and leave the rest to us.
To sign up to the newsletter
• click here •
January
Happy New Year!
That was a lovely break, I hope you had a good one too. A lungful or two of sea air (and plentiful muddy and damp walks further inland).
Finally got the library up and running - thanks to Sketchanet, brilliant website design company I've been using since this started. Patience is a virtue and one they have in bucketloads - guilty as I am of last minute requests and high expectations of tech things I know little about! Somehow they always have a yes...or at the very least, let's look at that again! Makes IT life easy.
I hope you enjoy browsing the shop. Otherwise here, it's paint colours and perhaps a new project in Salisbury coming up which we're waiting to hear about - it sounds like a fab opportunity. So much else to look forward to though too...
Above all, a proper newsletter to write - I'll start circulating a monthly email to
- show new products I add each month
- share a bit of information about interiors news, events
- share other interiors stuff I think may be of interest.
It's as easy to unsubscribe as to share - personally I'm not a great fan of newsletters but that's partly a time thing - so totally understand the inclination to do both and hope you will, as suits!
To sign up to the newsletter
• click here •
DECEMBER
More about the shop, Heliotrope and me!
One evening last week, I was browsing instagram and not being a great one for posting (and having NO clue about marketing bar what I learnt in a luxury watch company aged 18) I was quite surprised to read Helen Perry (who is by contrast an absolute expert on the subject) saying NO to hiding behind a brand name.
Surprised because being somewhat shy as a child, it has always made absolute sense to me to hide from view! But here I am. The "brains" behind Heliotrope you could say though I see myself more as Heliotrope's parent! It's been a long slow burn - my third baby. Albeit a somewhat neglected one as living, breathing, crying, toddling babies #1 and #2; husband's demanding job and our own property projects were centre stage for the first 15 years of Heliotrope. I even almost gave up and changed tack completely to a job that had regular hours and felt more worthy to me (3 years training in child counselling - I loved every minute of it and still dream of completing it).
But life doesn't always go to plan and for one reason or another, since Jan 2021 it's been pretty much full time at Heliotrope. Here we are a year on with the business gently gaining traction, buying new software and new projects on the horizon - so things are looking good for 2022! A big thank you to all my lovely clients this year. It's been a great source of company in what otherwise could have been a very quiet, possibly even lonely, lockdown! 
To sign up to the newsletter
• click here •
NOVEMBER
About the Shop - The Colour Library
The Colour Library is my affectionate name for the Heliotrope resource library - in fact just a simple shed. Having a carefully curated samples library makes the design process much simpler and quicker, giving clients confidence through the ability to get a taste of the options out in the shops.
Being small and select, it's super easy to navigate and find exactly what you want. Not too much choice, just simple and beautiful things for your home. We'ce started out with lighting, fabrics and paint and will be growing our shop gradually as and when we find new products we love and can vouch for.
OCTOBER
Welcome to the Journal
Find out more about Heliotrope news and events via our journal. Here you'll find articles on anything from the latest interior design products we've noticed, new shops to browse local to Wiltshire and the South West or tips on how to use light, space and colour.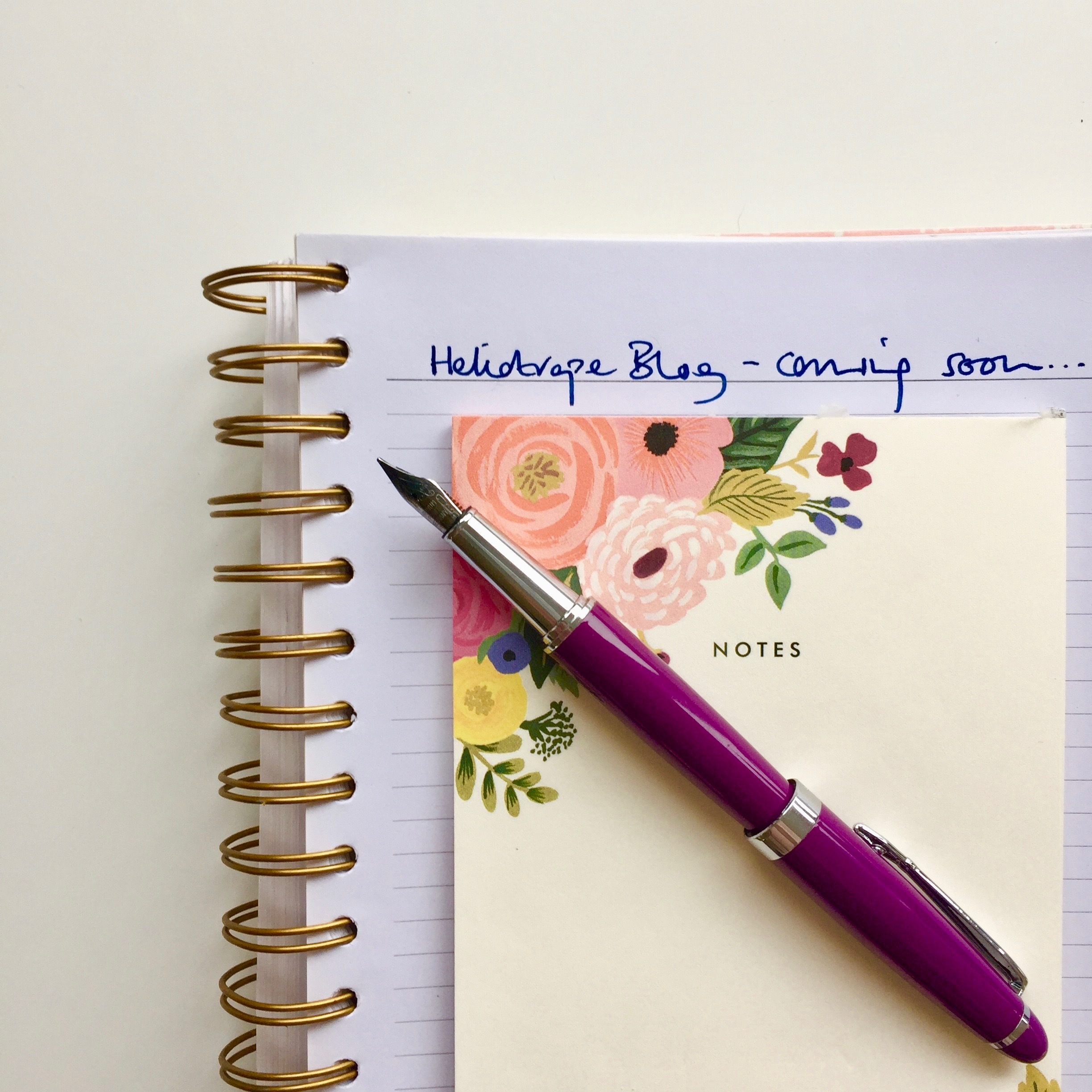 To sign up to the newsletter
• click here •