JULY
Survey back this week and was good news then a lovely evening at Guild Anderson looking at kitchens and learning how we can better work with them as designers.
The only downside was that I tend to get overexcited by people and events after a while. I start off quietly excited but by the end, I'm in danger of starting to gabble. Swept up in the atmosphere! Usually after about 2 hours of being quite restrained; but it was a lovely way to meet new faces and see a couple of old ones too.
I think I'll set myself an alarm for 2 hours - pumpkin time - and head home! Or practice a little bit of mindfulness in the loo around the 2 hour mark! Somehow, I need to find a lid for my over excitement.
Anyway, came back home to the Love Island villa which did nothing to calm my excitement. Forget the contestants. As with so much of what I watch, the property is just so lovely to look at and those festoon lights get me every time.
Good inspo! The new house has a gorgeous little courtyard garden and I can't wait to make it pretty - not a blade of grass in sight which is shocking having grown up on Dartmoor and with the exception of London, lived rurally ever since! But honestly I'm not greenfingered so I think this will work better! Let's see...!
June
We found it - still in this neck of the woods! I'd say we're slap bang in the middle of our search area so very familiar and very excited about a new start.
Modern - low maintenance, convenient parking, good layout, cosmetic decoration to do only. It's perfect. Unfortunately somebody else thought so too - and for the first time in 18 years of buying properties (we've bought 5 in that time I think), I conceded on the sealed bids thing and went for it. To try and avoid it in this kind of market seems churlish.
Continuity and calm for my children and to be honest (one starting a new school and the other doing GCSEs next acadamic year) and that trumps everything - even my strong aversion and refusal even to bid on property.
Luckily we were successful and it's ours, subject to survey etc. Also, the Defender (and logo - I can now drive anonymously - hurrah!) is gone. Just as the house was impractical, so was the amount we were spending on fuel. Our need for a practical car with separate luggage/dog space and better head and leg room - not to mention air bags and decent windscreen wipers - just outweighed the love for our defender eventually.
MAy
Well the house went under offer in a couple of weeks and we've been hunting high and low for our new home while keeping the projects at our clients lovely homes bubbling along too.
I love the feeling of continuity that work brings when everything else is a little bit up in the air. Familiarity is a good thing as far as I'm concerned.
Interestingly, I'm spending more and more time on home soil and loving it. To be honest, I've become as fond of Salisbury and Wiltshire as I am of Dorset. We're so lucky to live here and we've narrowed our property search down to the 3 Ws as we call them. They mark the 3 epicentres we'd live in or around - Wimborne, Wilton and (wild card as my son's good friend lives there plus we have lived there before and loved it) West Tytherley!
So quite a lot of driving and exploring happening and all very exciting. Nothing concrete yet though.
What I do know is that I'll be needing to offload a bit of furniture as everywhere I've seen is much smaller and that means way more manageable (so a good thing) than our current home. Much as I love it, it's a job to keep it going in itself (and one I do quite badly so am looking forward to the downsize)!
ApriL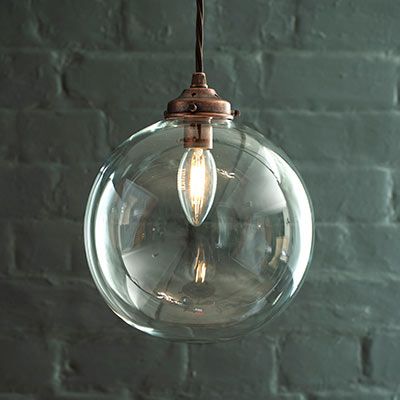 We're on the market. The hunt is gently on for a house. And we're off to Nice for a break. Happy days and exciting times indeed. A new client on the horizon and murmurs from several others means we're set for a very busy summer. 
Feeling a little reflective as I get the house ready and looking its best. Which means replacing a lot of light bulbs mostly! Those jobs one never does for oneself if and when things get a bit busy! But so pleased when I have finally gotten around to it.
Glancing around the house I'm noticing and appreciaating things more - not least these beautiful pendant lights I haavec put at the top and bottom of the stairs. They haven't dated one second - a true design classic, find them at Jim Lawrence. Style them over an island (I'd go back to just one). Or over an oval table in a high ceilinged hallway. They don't clutter up or clash with a view of the artwork or any cornicing details etc so are perfectly suited to older, more ornate properties. Similarly they bring warmth and character to a modern set of walls.
MARCH
A few changes ahead at Heliotrope. Our HQ is moving and we're on the hunt for a new home for us a family and also the business.
Of course in these new flexible working, sunnier climes for the small business owner, we'll really just be looking at location and how much we love an area to live in. How much it suits our lifestyle - or perhaps even let it define a new one.
By the sea would be nice, but we're all nervous about spending every hot summer's day in the car queuing to go inland to see friends - or worse still them being in an even huger queue trying to get into see us. Anyway, things are busy to say the least.
So watch this space, as soon as we have anything concrete we will put it here! One thing I can guarantee is that Heliotrope won't be going too far. The Dorset coast is in my DNA so I expect it to be local or always within an hour of it!
Anyway, a ships light by Jim Lawrence to boot`!
February
New beginnings - the shop has gone live!
The shop is a new addition so that clients who are further afield can have a taste of The Colour Library - as if looking inside the shed and seeing for themselves
From Little Greene to Cole and Son (paint and wallpapers) we can supply all the necessary bits and bobs for your home renovation.
We'll also tailor advice to your needs - long or short term, for rental or your own family living in a property - all these things affect the decorating advice we give.
So have a browse and give us a call on anything you would like to know more about. Or simply buy through the website. As long as it's in stock with the supplier, it will be with you in a jiffy. Just buy and leave the rest to us.
To sign up to the newsletter
• click here •
January
Happy New Year!
That was a lovely break, I hope you had a good one too. A lungful or two of sea air (and plentiful muddy and damp walks further inland).
Finally got the library up and running - thanks to Sketchanet, brilliant website design company I've been using since this started. Patience is a virtue and one they have in bucketloads - guilty as I am of last minute requests and high expectations of tech things I know little about! Somehow they always have a yes...or at the very least, let's look at that again! Makes IT life easy.
I hope you enjoy browsing the shop. Otherwise here, it's paint colours and perhaps a new project in Salisbury coming up which we're waiting to hear about - it sounds like a fab opportunity. So much else to look forward to though too...
Above all, a proper newsletter to write - I'll start circulating a monthly email to
- show new products I add each month
- share a bit of information about interiors news, events
- share other interiors stuff I think may be of interest.
It's as easy to unsubscribe as to share - personally I'm not a great fan of newsletters but that's partly a time thing - so totally understand the inclination to do both and hope you will, as suits!
To sign up to the newsletter
• click here •
DECEMBER
More about the shop, Heliotrope and me!
One evening last week, I was browsing instagram and not being a great one for posting (and having NO clue about marketing bar what I learnt in a luxury watch company aged 18) I was quite surprised to read Helen Perry (who is by contrast an absolute expert on the subject) saying NO to hiding behind a brand name.
Surprised because being somewhat shy as a child, it has always made absolute sense to me to hide from view! But here I am. The "brains" behind Heliotrope you could say though I see myself more as Heliotrope's parent! It's been a long slow burn - my third baby. Albeit a somewhat neglected one as living, breathing, crying, toddling babies #1 and #2; husband's demanding job and our own property projects were centre stage for the first 15 years of Heliotrope. I even almost gave up and changed tack completely to a job that had regular hours and felt more worthy to me (3 years training in child counselling - I loved every minute of it and still dream of completing it).
But life doesn't always go to plan and for one reason or another, since Jan 2021 it's been pretty much full time at Heliotrope. Here we are a year on with the business gently gaining traction, buying new software and new projects on the horizon - so things are looking good for 2022! A big thank you to all my lovely clients this year. It's been a great source of company in what otherwise could have been a very quiet, possibly even lonely, lockdown! 
To sign up to the newsletter
• click here •
NOVEMBER
About the Shop - The Colour Library
The Colour Library is my affectionate name for the Heliotrope resource library - in fact just a simple shed. Having a carefully curated samples library makes the design process much simpler and quicker, giving clients confidence through the ability to get a taste of the options out in the shops.
Being small and select, it's super easy to navigate and find exactly what you want. Not too much choice, just simple and beautiful things for your home. We'ce started out with lighting, fabrics and paint and will be growing our shop gradually as and when we find new products we love and can vouch for.
OCTOBER
Welcome to the Journal
Find out more about Heliotrope news and events via our journal. Here you'll find articles on anything from the latest interior design products we've noticed, new shops to browse local to Wiltshire and the South West or tips on how to use light, space and colour.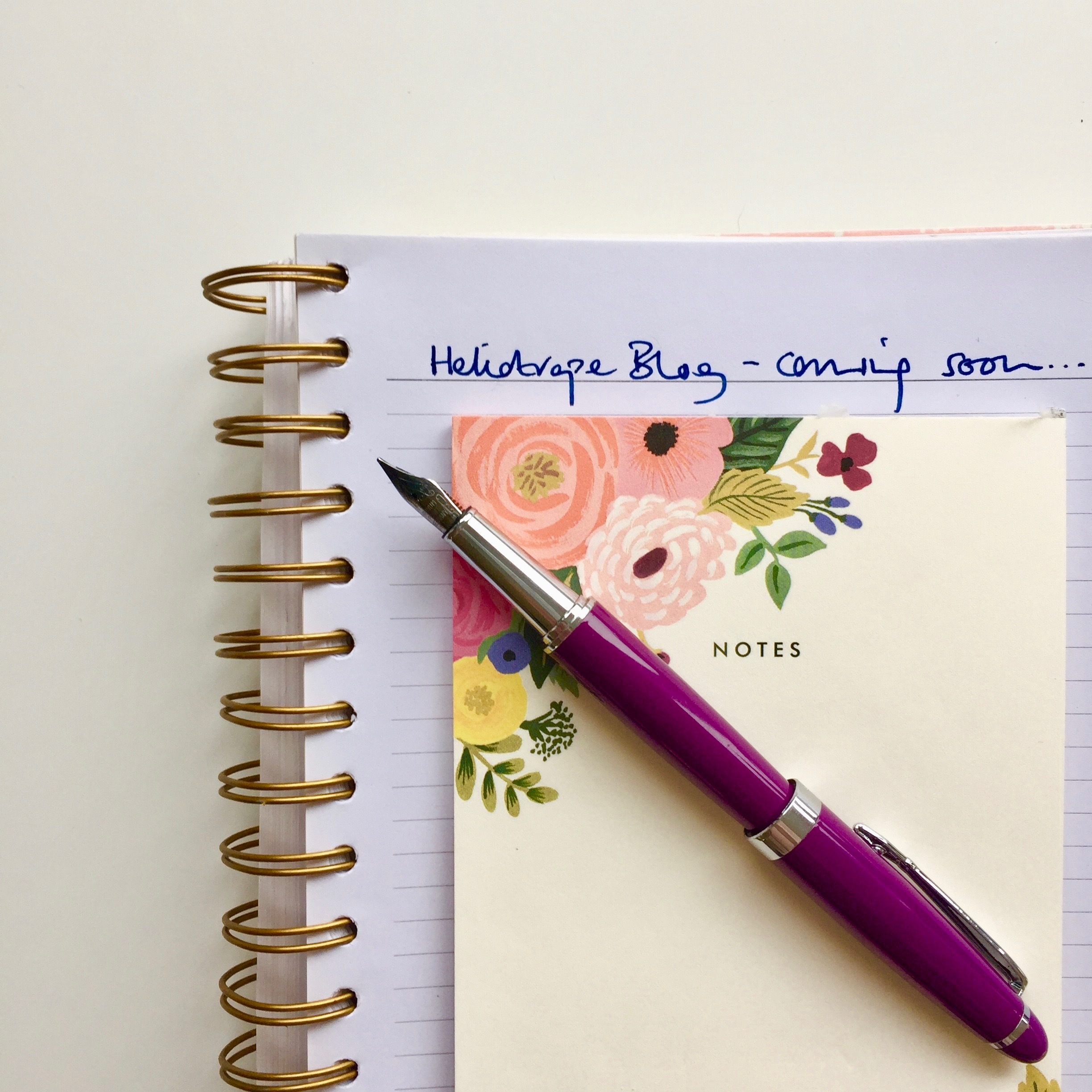 To sign up to the newsletter
• click here •